The commercial real estate community has a powerful source of financing today. Leading the way in this marketplace is a unique company - MMR Realty Advisors -a full service commercial mortgage company active in all aspects of today's market, including:
Financing and refinancing properties;
Assembling and structuring loan securitizations;
Third party servicing of mortgage pools;
Investing it's clients capital in loans and CMBS for the long term.
MMR is the originator of first choice for multifamily and commercial real estate. Representing private, institutional and publicly traded corporate investors, MMR has developed into a savvy commercial mortgage banker. Guiding its clients through uncharted waters and navigating the obstacle courses of the financial community has made MMR Realty Advisors a commercial mortgage and due diligence contractor of first resort.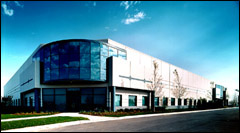 MMR is an ideal source of income property financing. While expert at helping borrowers facilitate the byways of the new commercial mortgage market, MMR serves as a "Mortgage Banker and Due Diligence Contractor" in the traditional sense. Its all-in-one operation, combined with its financial contacts, make MMR a single, seamless financing organization borrowers can deal with throughout the life of a loan. Borrowers benefit from increased efficiency, flexible terms, tighter pricing spreads, quicker closings and a Mortgage Banker interested in seeing that each loan succeeds over the long run.
The commercial mortgage market has undergone a dramatic transformation during the last five years. The marketplace is no longer composed only of financial institutions, insurance companies and others that hold individual whole loans. Today, many new mortgages on income-producing real estate go into pools.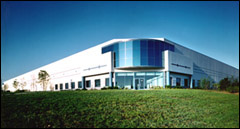 Despite the growth of CMBS and commercial securitization, these techniques have only begun to penetrate the market. Today, less than eight percent of the nearly $2 trillion of outstanding commercial mortgage assets in the U.S. have been securitized. This stands in stark contrast to the single-family market, where roughly half of the home loans outstanding today have been securitized by Freddie Mac, Fannie Mae, Ginnie Mae and others.
Three factors point to the growth and development of CMBS in coming years:
First... securitized mortgage products appeal to a wider range of investors than traditional loans. Broadening the base of potential investors helps to create a more liquid and efficient market for financing commercial real estate.
Second... traditional lenders such as commercial banks and insurance companies are increasing their involvement in the CMBS market. Both banks and life companies have been saddled with reserve requirements that make it less economical to hold traditional whole loans for the long term. Securitization is more capital-efficient and liquid strategy for these institutional investors.
Third... the future securitization pipeline is huge - coming chiefly from the purchase or refinancing of existing properties.
On-going CMBS growth means that more members of the real estate community will benefit from using MMR's range of knowledge and expertise to successfully unlock the power of this marketplace.